"Unless we go to Circular it's game over for the planet; it's game over for society"
These are the opening words of Closing the Loop, the world's first feature-length documentary film on the circular economy, which was publicly released on Earth Day, 22 April 2018 on Amazon and Vimeo. On Earth Day 2019, it was released for free open-access viewing on Youtube, with subtitles (close-captions) available in 11 languages: English, Spanish, French, German, Chinese, Portuguese, Russian, Persian, Dutch, Italian and Korean:
Free access is also available via Amazon Prime (US and UK only).
Should you wish to organise and host a free screening, you can purchase and download the film from Vimeo (Worldwide). You can find more information about how to host a screening here. The Circular Economy Club is a communications partner of Closing the Loop.
Trailer
Film Synopsis
Going "circular" refers to the necessary change from our current take-make-waste linear economy to a borrow-use-return circular economy (sometimes also referred to as the zero-waste or cradle-to-cradle economy).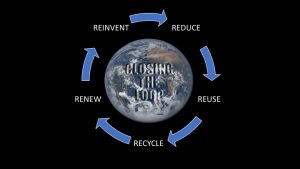 The film is directed by A two-time Telly® Award and Emmy® Award winning filmmaker Graham Sheldon and presented by global sustainability expert, Prof. Dr Wayne Visser. And despite its dire warnings – John Elkington, famous for coining the "triple bottom line" of sustainability says in the film: "if we continue with the linear economy if we're to use a technical term totally screwed" – it is an optimistic film about innovative solutions.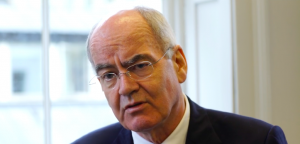 In support of the UN Sustainable Development Goals (especially Goal 12 on Responsible Consumption and Production), the documentary explores five key strategies for achieving circularity – reduce, reuse, recycle, renew and reinvent – by showcasing examples from Europe, Latin America and Africa and featuring insights from experts from the likes of the World Economic Forum and the Universities of Cambridge and Harvard.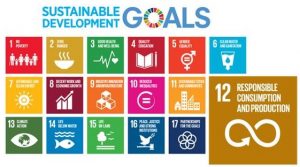 The featured cases include:
Barloworld – a South African industrial conglomerate, with the second-largest Caterpillar equipment remanufacturing plant in the world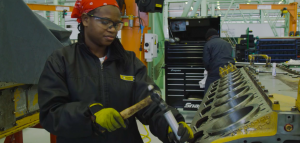 Biogen – a UK renewable energy company Biogen, which generates all its energy and bio-fertiliser from food waste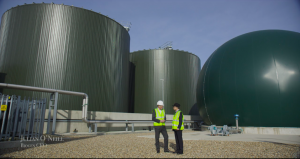 Dutch Awearness – a pioneer in circular textiles from The Netherlands, including workwear and suits that can be recycled times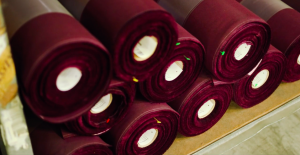 Interface – a U.S. carpet manufacturer Interface, with an ambitious Mission Zero strategy for eliminating negative environmental impacts by 2020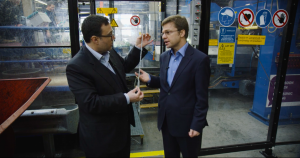 Novamont – an Italian bio-plastics company, renowned for making the Lavazza compostable coffee capsule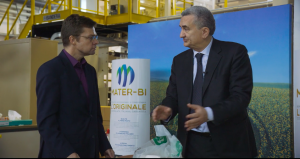 REDISA – a South Africa tyre recycling project, which empowers numerous entrepreneurs along the used tyre beneficiation value chain. Since filming, REDISA was placed in liquidation due to poor governance and financial irregularities. See our Explanatory Note here.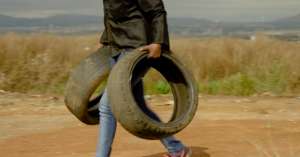 Quito City – with solutions ranging from Tetrapak up-cycling and zero-waste car assembly to sustainable farming and eco-tourism in the tropical cloud-forests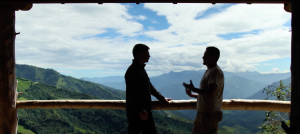 In addition to these featured cases, the film also captures the views of business practitioners like Mike Barry, Director of Sustainable Business (Plan A) for Marks and Spencer and Christopher Davis, International Director of Corporate Responsibility and Campaigns for The Body Shop.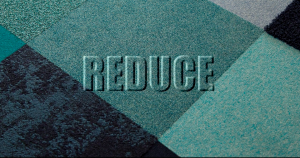 The key takeaway message from Closing the Loop is that moving to a circular economy is not only essential and urgent, but also entirely possible, if we take inspiration from the pioneers, such as those featured in the film, and scale up similar business models, product innovations and customer solutions around the world.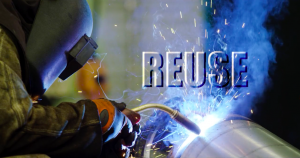 It will not be easy – and there is no "one size fits all" approach, as the varied experiences across three continents show – but the circular economy revolution is imperative. As presenter Dr Visser puts it:

"If we don't solve this one problem [i.e. moving from a linear to a circular economy], everything else we do, no matter how well-intentioned it is, will be like shifting deck chairs on the Titanic."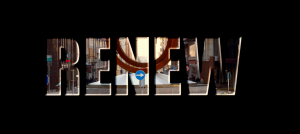 "After years spent working on sustainability, I am convinced that we are on the cusp of a major revolution – nothing short of the next industrial revolution. The time for fear-mongering and demonising companies has past. Now is the time for innovative solutions and positive action. This is nowhere more true than in the do-or-die challenge of creating a circular economy."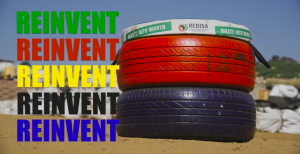 "We still have much work to do, but our task could not be more clear. So get inspired and, to quote Gandhi – a sustainability luminary before his time – be the change you want to see in the world."
About the Presenter: Prof. Wayne Visser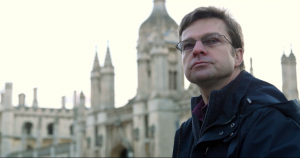 Prof. Dr Wayne Visser holds the Chair in Sustainable Transformation and is Professor of Integrated Value at Antwerp Management School. He is also Fellow of the University of Cambridge Institute for Sustainability Leadership. His work as a strategy analyst, sustainability advisor, CSR expert, futurist and professional speaker has taken him to 74 countries in the past 30 years to work with over 150 clients. Dr Visser has been recognised a Top 100 thought-leader in trustworthy business and a Top 100 global sustainability leader. Some highlights of Wayne's work include co-producing the climate change documentary Sinking Nation and authoring 28 books – including for example Sustainable Frontiers: Unlocking Change Through Business, Leadership and Innovation.
About the Director: Graham Sheldon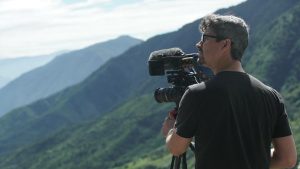 A two-time Telly® Award and Emmy® Award winner, Graham Sheldon resides in Southern California USA, where he works as a producer, DP and writer in the television and videogame industries. Throughout his career, Sheldon has produced dozens of documentary projects in Turkey, Croatia, Ukraine, Peru, Cuba, and across the continental United States — including Alaska and the Hawaiian Islands. Some highlights of Graham's work include Sinking Nation, Echoes from Chernobyl, Cuba: An Island Apart, The Agency: Inside the CIA, and his Emmy award winning expose on migration: Crossing Borders. He attended Indiana University and double majored in Telecommunications and Theatre.
Screening Events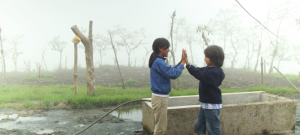 You can find more information about how to host a screening here. Permission for free screenings events can be arranged by contacting us: